Insurance Claims
Holden Roofing will expertly manage your insurance claim repairs from start to finish. Our sales representatives and office staff work with thousands of claims each year. We take the hassle out of storm repairs with quick and professional service. This overview will explain our process, and what to expect when you choose Holden Roofing.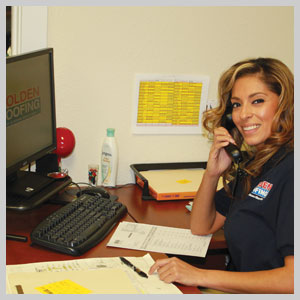 1. Schedule an Inspection
When you contact the Holden Roofing office, our staff will record your name, contact information, address, and a description of the damage or problem you are reporting. You may request a specific sales representative, or we will assign your inspection to an employee that is working near your property. Our sales representative will immediately follow up with you to schedule the inspection.
Call (888) 553-1318 to Schedule An Inspection
2. Our Inspection
If the inspection takes place before you've filed an insurance claim, our sales representative will record the damage to your roof, gutters, siding, windows, paint, interior, fences, and personal property such as patio furniture, and playscapes. Our sales representative will review the damage with you and possibly advise you to file an insurance claim.

If you've already filed a claim, we will still perform a thorough inspection, and compare our findings to your insurance estimate. Holden Roofing takes this extra step to make sure that all our customers receive a fair claim from their insurance companies.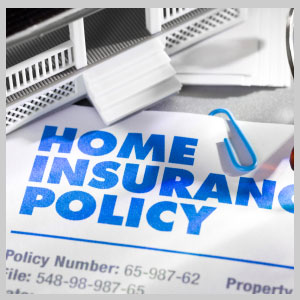 3. Filing an Insurance Claim
If storm damage is found, you will need to locate your insurance policy paperwork or call your insurance agent to request your policy information. Filing an insurance claim is easy. Most insurance companies have hot-line call centers. The agent will ask for your name, address, policy number, for a description of the damage, and the date the damage occurred.

Your claim will then be assigned to one of their insurance adjusters. Your adjuster will typically call you within 24 – 48 hours to schedule an inspection.

 Use the links below to file your claim on-line or to located your insurance company's claim hot-line: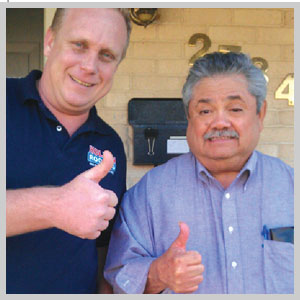 4.  Adjustment and Estimate Process
The adjuster assigned to your claim will contact you by phone, and typically schedule a visit to your property, anywhere from 2 – 10 days later, depending on their workload. We strongly recommend that you coordinate the adjuster's inspection with your Holden Roofing sales representative. It's our job to make sure that the adjuster considers all the damage to your property, the scope of repairs, repairability versus replacement, and other factors that determine the amount of money which is paid toward your repairs.

After the inspection, the adjuster will prepare an estimate for your repairs. The estimate contains line items for each repair, including sizes, quantities, replacement cost, depreciation, and the total amount paid.

The estimate will normally arrive by mail, 7-15 days after the adjuster performs their inspection. Contact your Holden Roofing sales representative immediately after receiving the estimate. We will review your estimate for accuracy.

Upon receiving your estimate, your Holden Roofing representative will sit down with you and work through a detailed work order lining out all repair work to be performed to your property. We can typically start work immediately, even if your claim was underpaid. Your first check from the insurance company usually arrives with the estimate. You should notify your office immediately if your mortgage bank is listed as a co-signor on the check. Our office will process the paperwork requirements from your bank to get your funds released.
Another Satisfied Holden Roofing Customer!